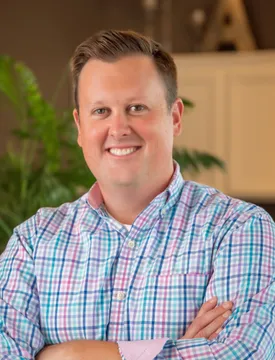 Dr. Craig A. Smargiasso, Optometrist & Owner
Dr. Smargiasso grew up in the small town of Sharpsville, PA and attended a nearby private school, Thiel College, where he later obtained his Bachelor's degree in Biology and Pre-Medicine. With a passion for medicine and optometry, he continued his education in Bloomington, IN at the Indiana University School of Optometry. During his clinical work, Dr. Smargiasso had the opportunity to extern at a military hospital in Dayton, Ohio, a Veteran's hospital in Perry Point, Maryland, a LASIK and cataract surgery center in Winter Park, Florida, and IU local optometry clinics.
Prior to opening Aurora Eye Care, Dr. Smargiasso practiced in Middlefield, OH in corporate optometry. With the goal of providing exceptional eye care and personalized service, Dr. Smargiasso opened Aurora Eye Care in March, 2013.
Dr. Smargiasso is a member of the American Optometric Association, Ohio Optometric Association, Beta Sigma Kappa, and the Aurora Chamber of Commerce. He and his wife, Megan, reside in Auburn Township with their children Lia and Nolan.